Exmouth Navy Pier Single Dive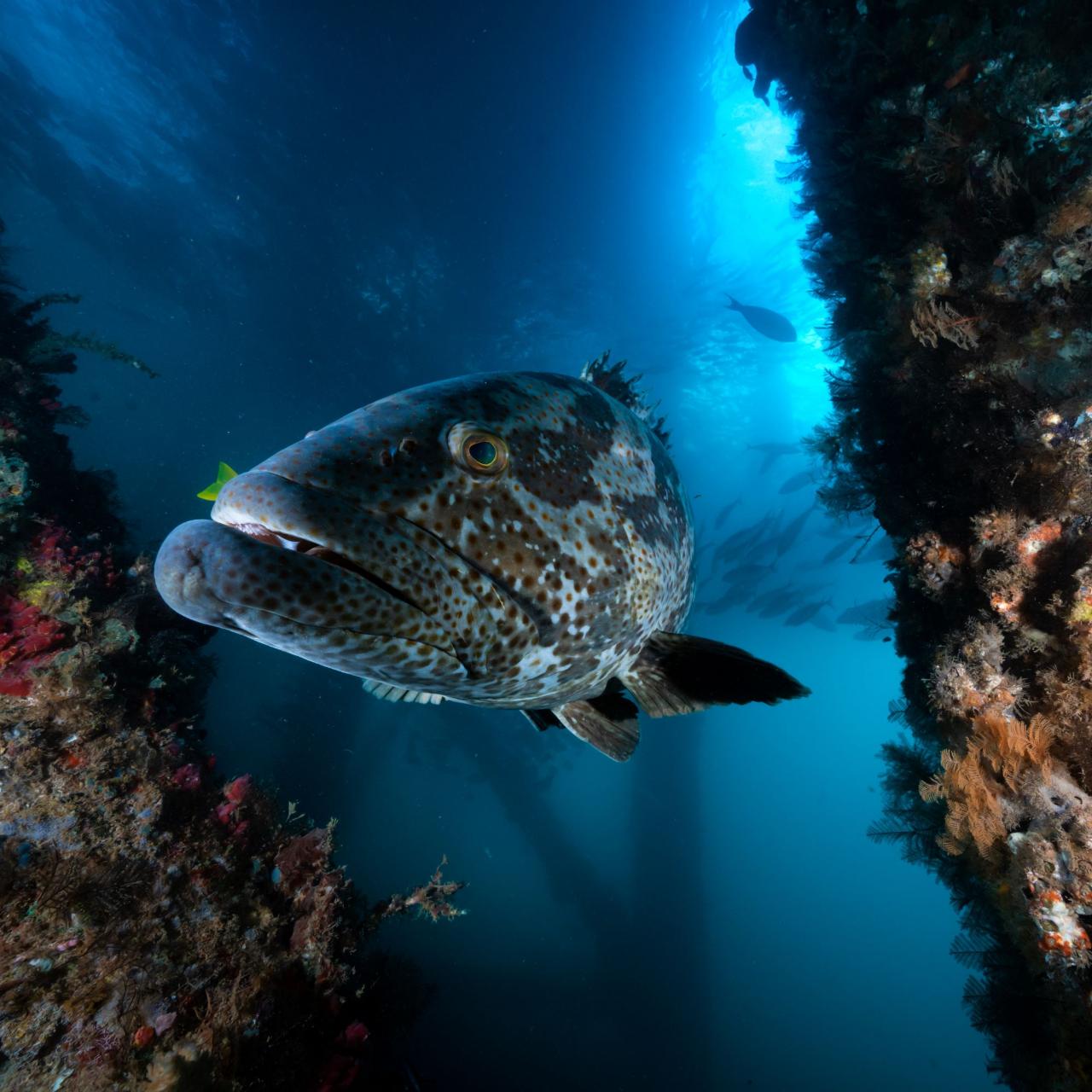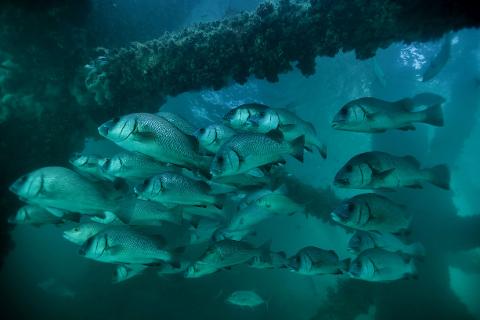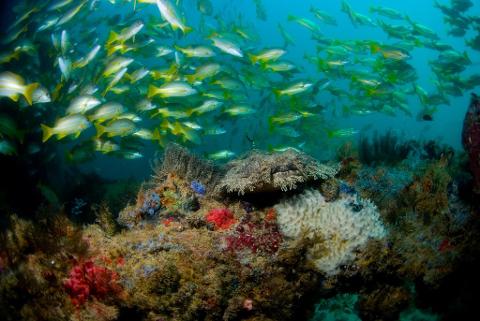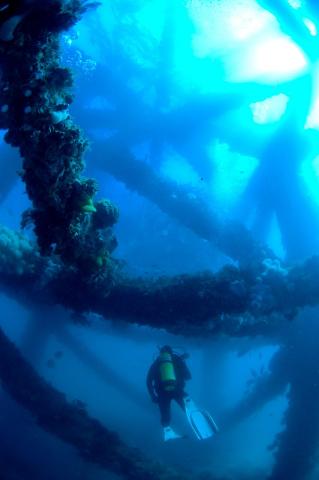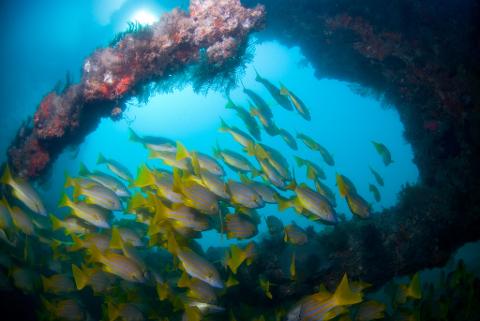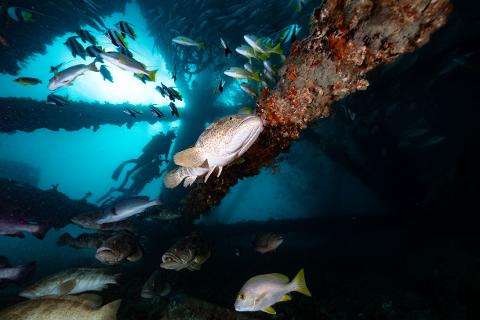 Duration: 4 Hours (approx.)
Location: Exmouth, WA
The Navy Pier is a photographer's dream as it boasts a huge variety of marine life to delight every type of diver; those who love big impressive sights, and those who love the small stuff. The pier structure is a macro wonderland.
Nudibranches of all shape and colour, flat worms, scorpion fish, frog fish moray eel, toad fish, shrimp and octopus fill every nook and cranny. Cruising through the shadowy structure
are also big schools of snapper, trevally, barracuda, rabbit fish and fusiliers. We also see huge grouper, sea snakes and sharks; commonly grey nurse; reef and wobbegongs.
The structure is covered with soft corals and sponges that utilize the currents to feed and this attracts colourful reef fish, butterfly, angel, moorish idol and parrotfish.
YOU MUST BRING AN ORIGINAL DOCUMENT OF A DRIVER'S LICENCE OR PASSPORT TO BE ABLE TO PARTICIPATE IN THIS DIVE. A $50 ENTRANCE FEE TO BE PAID ON THE DAY IS ALSO REQUIRED AS ENTRY TO THE DEFENCE BASE. Any minor's (under 18) will need to provide ID prior to the tour in order for us to seek approval from Defence. ID for a minor can also include a student card.